Contact Our 24*7 Technical Support Team:
If you really wanted to cut down troubles that you are experiencing with OST Recovery, you can contact support team, they will understand your problems and then solve it for sure. You can send your complaints, ideas, suggestions etc, they will be considered and solutions will be provided at the same time for quick results.
Website Chat Support
For Sales Related Queries -
For Technical Queries -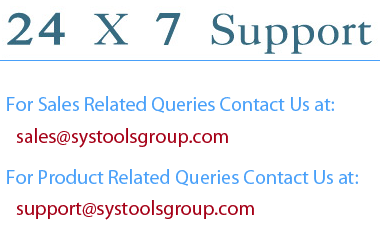 Clearing away doubts will allow you to export OST files into PST and you will be able to carry out successful conversion. Our support team is present every time, you can contact them 24X7 as their aim is to give you satisfied answers so you doesn't feel conversion process to be rocket science. Have conversation with support members, they are there for you always.